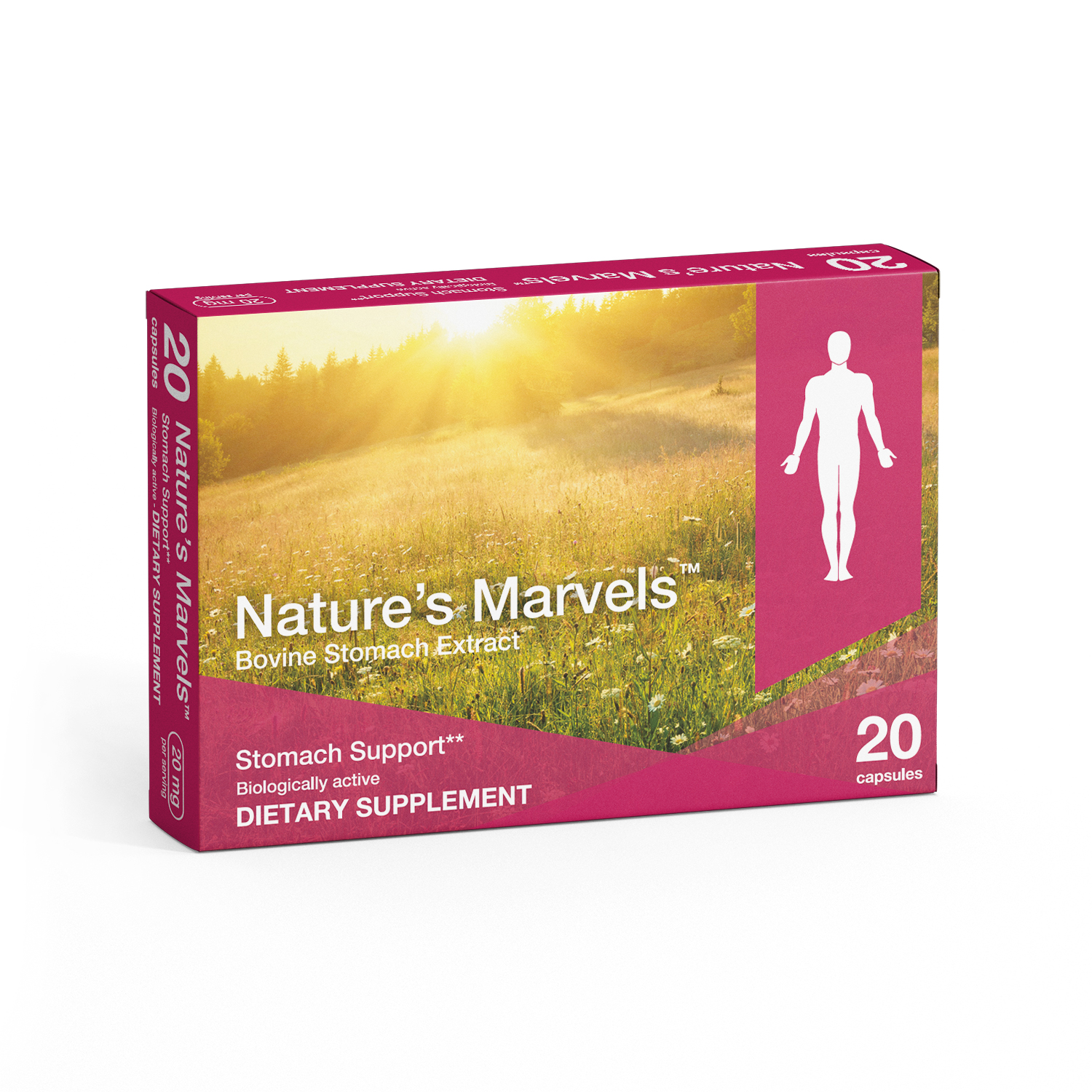 Stomach Bioregulator (Nature's Marvels™)
$49.99
Buy 3+ and save $9.99 per pack
Natural bioregulator helps to regulate the performance of the stomach.
To ensure your package arrives before Christmas, the cut off date is: 06/12/23 
Out of stock
Description
Daily dose contains: (2 capsules), 20mg
DIRECTIONS:
The mechanism of bioregulators means that they rarely have to be used every day.  Therefore the typical programs that are recommended are as follows;
1.  For healthy persons, wishing to support and maintain their condition, take 2 capsules once a day for 10 days (1 pack) and repeat every 3 months.
2.  For persons, more concerned about their current condition, the program should be 2 capsules once a day for 10 days (1 pack), every month.
INGREDIENTS:
Stamakort® complex A-10. Microcrystalline Cellulose (E460, flowing agent); Gelatin (encapsulating agent); Calcium Stearate (E470, emulsifier)
The Stamakort® complex in this product is derived from organ meats sourced from extract from the stomach of young animals.
Stamakort® complex…..10mg
Reviews
This product doesn't have any reviews.
Leave a review
Only logged in customers who have purchased this product may leave a review.