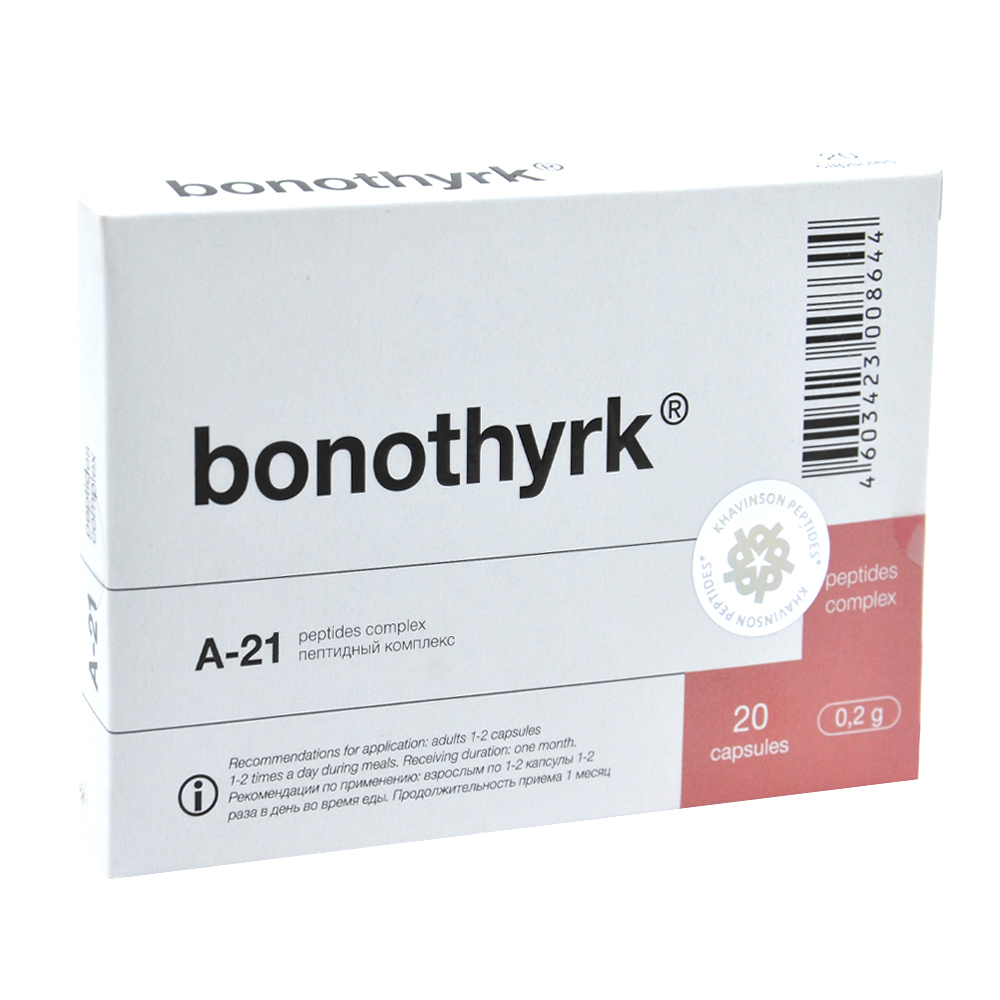 Parathyroid Bioregulator (Bonothyrk®) 10 Day Course
$49.99
Christmas Shipping: Any orders placed between the 24/12/20 – 04/01/21 won't be shipped until the 5th of January 2021. 
20 Capsules 
A natural bioregulator that normalises the function of the Parathyroid.
SHIPPING TO AUSTRALIA AND NEW ZEALAND HAVE BEEN TEMPORARILY SUSPENDED DUE TO ISSUES WITH ROYAL MAIL, WE HOPE THIS WILL BE RESOLVED NEXT WEEK
In stock
Description
BONOTHYRK
Biologically active food supplement from bovine source
Produced in capsules by 0.2g each. One pack contains 20 capsules.
Daily dose contains: (2 capsules), 40mg
DIRECTIONS:
The mechanism of bioregulators means that they rarely have to be used every day.  Therefore the typical programs that are recommended are as follows;
1.  For healthy persons, wishing to support and maintain their condition, take 2 capsules once a day for 10 days (1 pack) and repeat every 3 months.
2.  For persons, more concerned about their current condition, the program should be 2 capsules once a day for 10 days (1 pack), every month.
Contraindications: individual tolerance of components.
Consult your physician before use.
Storage conditions: keep in dry dark place under temperature from +2°C to +25°C.
Shelf Life: 3 years from the date of production
Reviews
This product doesn't have any reviews.
Leave a review
Only logged in customers who have purchased this product may leave a review.