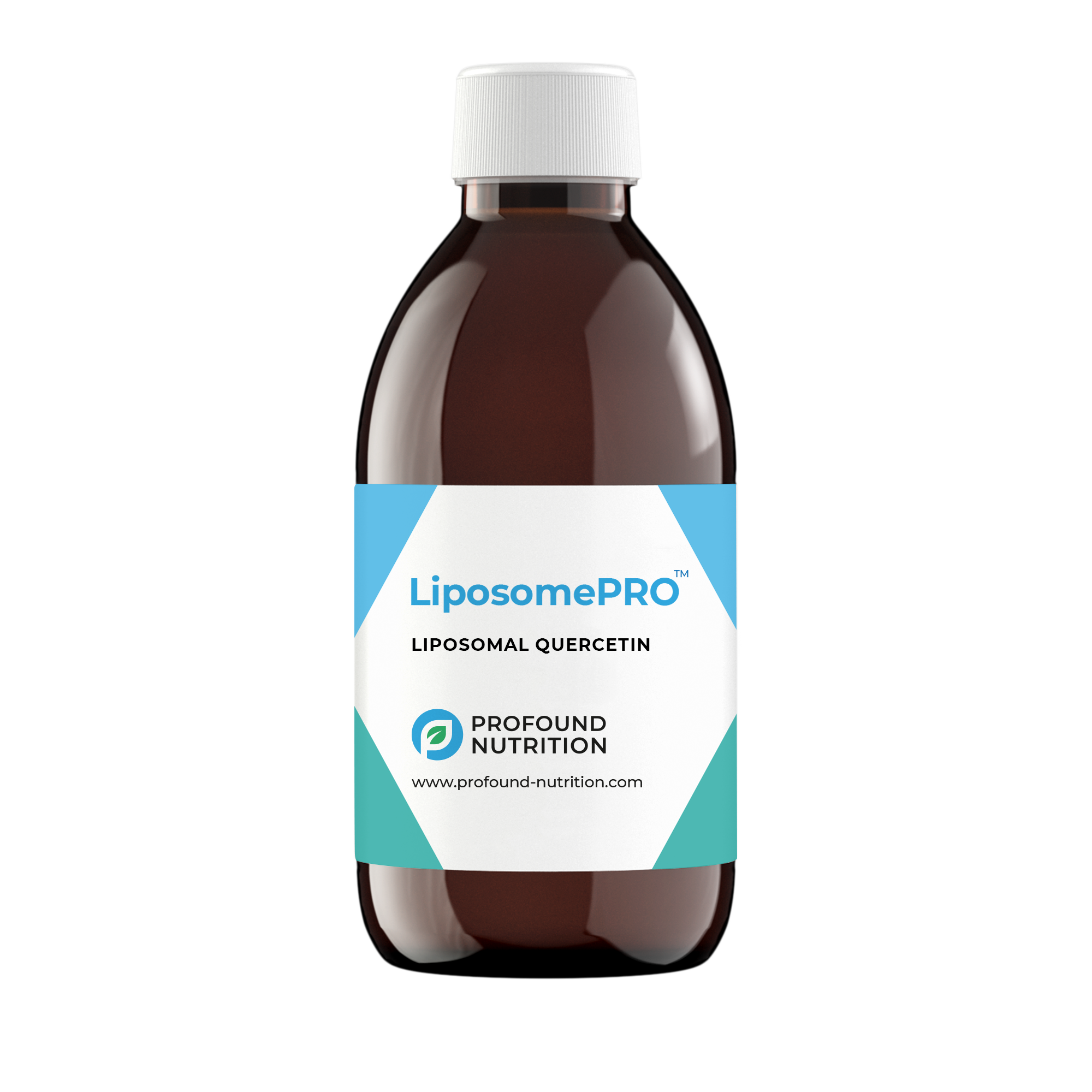 LiposomePro™ – Liquid Quercetin
$29.99
COMING SOON!! - JOIN THE WAITLIST TO RECEIVE A DISCOUNT
Quercetin is a flavanoid found in fruits, vegetabls and flowers that is responsible for providing their colors. Quercetin is one of the most researched bioflavonoid studied in human trials, notably for its potential in aiding cardiovascular health and protection from inflammation and allergies.
Liposomal Quercetin.
250ml Liquid x 10mL/day =250mg Quercetin.
Ginger Flavor.
Out of stock
Reviews
This product doesn't have any reviews.
Leave a review
Only logged in customers who have purchased this product may leave a review.