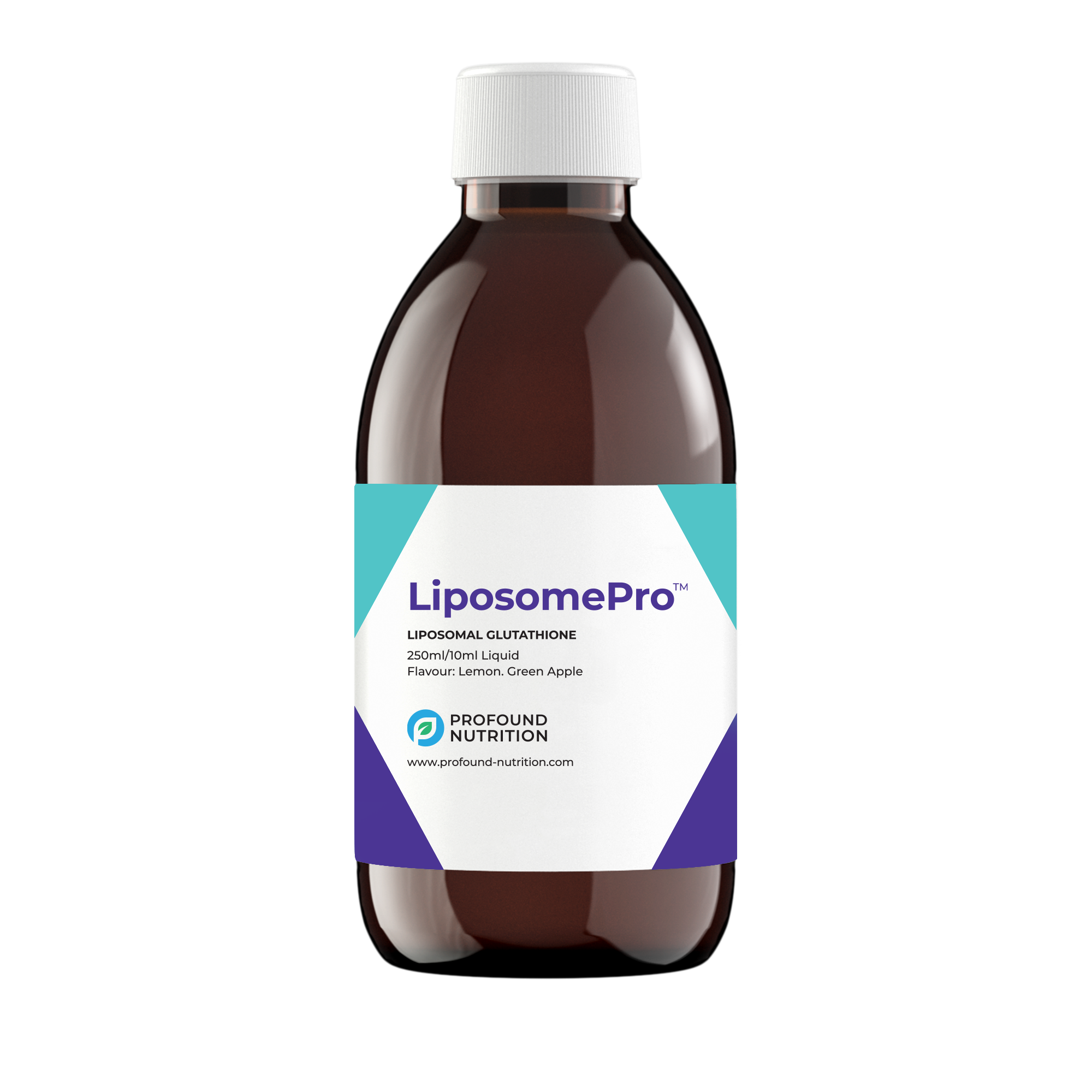 LiposomePro™ – Liquid Glutathione
$34.99
BRAND NEW PRODUCT - GREAT PRICE
We're excited to announce that we're introducing Profound Products' Brand New Liposomal vitamins and supplements to the market.
We're launching both liposomal liquids and capsules. The liquids come in a range of amazing flavors that are loved in our office, so we know you'll love them too!!
Why Liposomal?
When a product uses liposomal technology, it means that it is far more bioavailable than regular vitamins and supplements, therefore your body absorbs more of the ingredient than regular capsules/tablets.
In stock
Description
Our Glutathione levels decrease as we age, so protect your cells from free-radicals and toxins with this incredible liposomal Glutathione antioxidant.
Liposomal Glutathione.
250ml Liquid x 10mL/day =400mg Glutathione.
Green Apple and Lemon Flavor.
Reviews
This product doesn't have any reviews.
Leave a review
Only logged in customers who have purchased this product may leave a review.