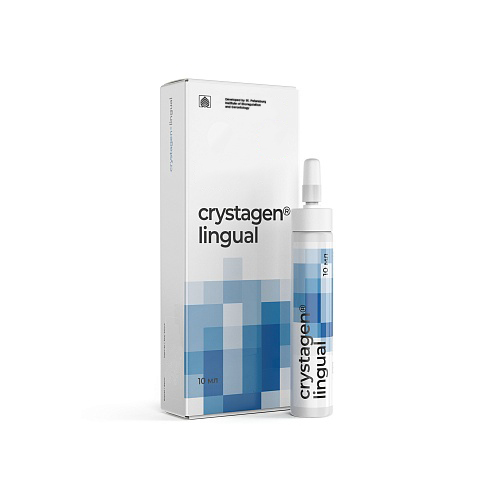 Immune System Lingual Bioregulator (Crystagen®) Sublingual drops
$44.99
Buy 3 and Save $4.99 per pack
Crystagen® is a complex containing amino acids that contribute to the normalization of the functional of the immune system.
10ml liquid
SUITABLE FOR VEGANS
SHIPPING TO AUSTRALIA AND NEW ZEALAND HAVE BEEN TEMPORARILY SUSPENDED DUE TO ISSUES WITH ROYAL MAIL, WE HOPE THIS WILL BE RESOLVED NEXT WEEK
In stock
Description
Ingredients:
Water, complex AC-6 (glutamic acid, aspartic acid, proline).
Daily dose (1 ml) contains 0.1mg of complex AC-6.
Directions:
Recommended to be taken sublingually under the tongue. Adults take: 5–6 drops (0.25–0.35ml) for 10–15 minutes before eating 3–4 times a day. The recommended period of application is 1 month. A repeated course is advisable in 3 to 6 months
Reviews
This product doesn't have any reviews.
Leave a review
Only logged in customers who have purchased this product may leave a review.